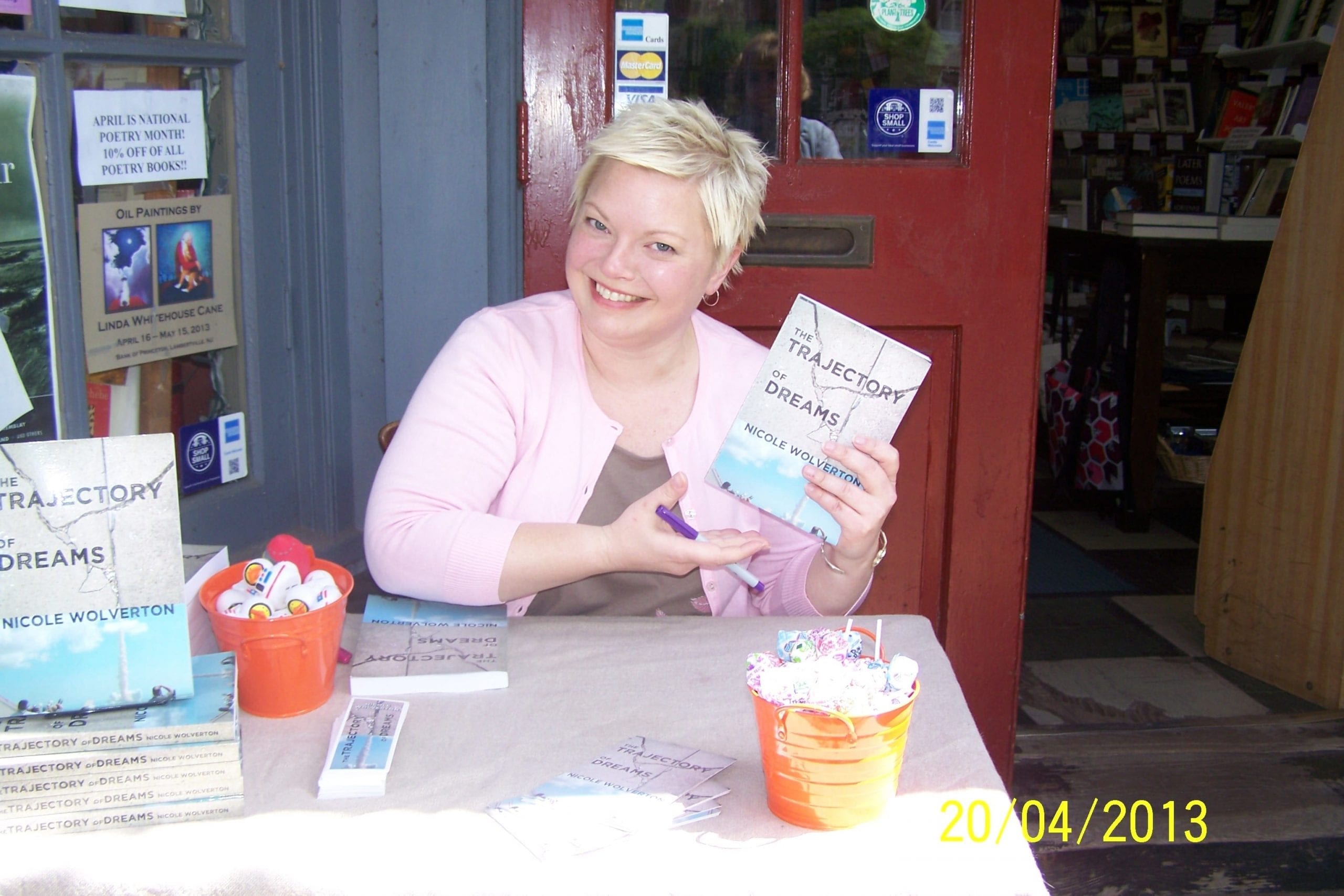 It was hard to sit outside Farley's Bookshop in New Hope yesterday. Don't get me wrong: I loved hanging out to sign copies of The Trajectory of Dreams for a few hours, but I really wanted to go rooting around inside the store. I did end up buying a bunch of books after my signing was over (Gulp by Mary Roach; Hellbender by Jason Jack Miller; and The Blood Poetry by Leland Pitts-Gonzalez, in case you're interested), but I could have spent hours in there.
It was a little breezy, a little cool, but there was some great foot traffic. I was able to talk to some great people, sell a few books, and give out a bunch of astronaut rubber duckies. What can be better?
Things will be quiet for a while on the author event front for a few weeks. Next step is BookExpo America in New York in late May/early June. If you'll be there, let me know–I'll keep you posted when I get the schedule for my signing there. Did I mention I'll be not only giving out rubber duckies, but also free copies of Trajectory?