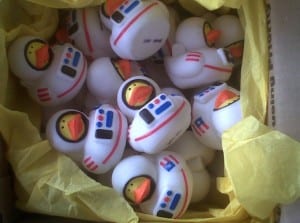 What's this? More ducks? That's right: it's time for another author event!
On April 20, from 1-4pm, I'll be at Farley's Bookshop in New Hope, Pennsylvania. Farley's will have lots of copies of THE TRAJECTORY OF DREAMS for sale, and I'll be perched right at their door to sign them. Oh, and of course, you'll have to dodge the astronaut rubber duckies to get to me. There won't be a reading from the novel or a discussion or anything, but that doesn't mean I won't answer questions or break out into a random dramatic reading.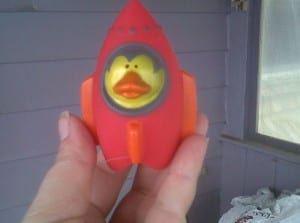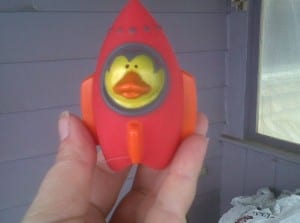 Hey, check this out: I have a few special shuttle rubber duckies! Not sure how I'll decide who gets one. You may be required to give me a secret handshake or something.
Either way, you'll have to come hang out with me in New Hope on Saturday to get your hands on one!