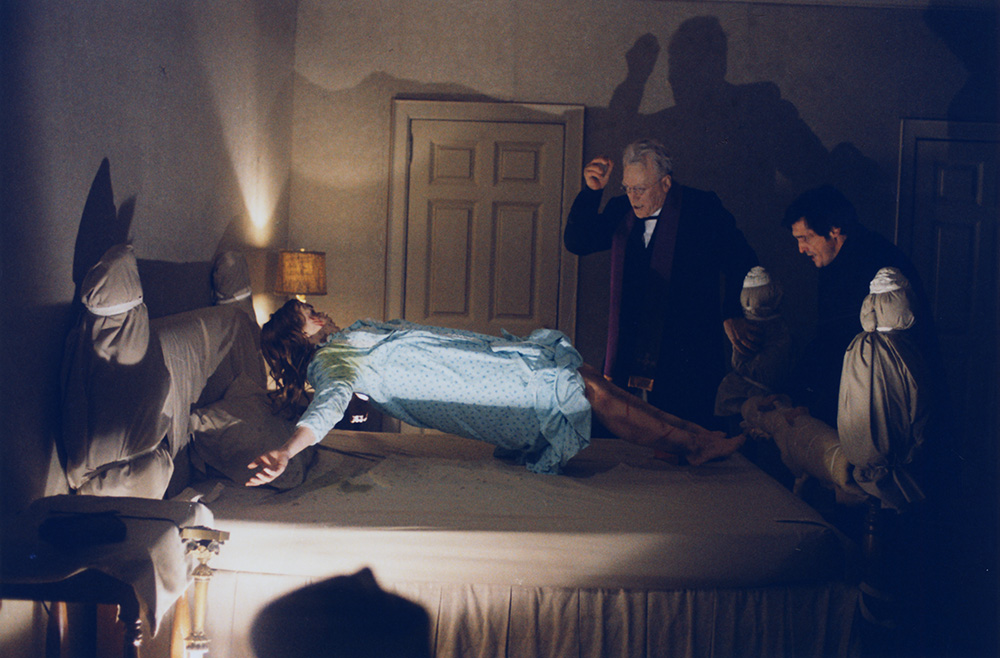 There's psychology and physiology behind the love of horror movies and novels, a lot of it having to do with adrenaline rush. Chances are that if you dig roller coasters or sky diving (guilty!), you're really going to like the feeling you get when you're scared. Or maybe you just like experiencing the scare within a safe space–after all, the probability of getting murdered while you're watching a horror movie on your couch is slim (the Scream movie franchise notwithstanding). And, of course, you might start to associate the fun of going to the movies or hanging out with friends with the physiological response you get from horror movies.
I guess those responses are less fraught than the idea that you might really love seeing people getting stalked or killed or whatever. Because then you'd just be Ted Bundy, right?
I'm not about to try to psychoanalyze myself and my love of horror films and movies. I'd be more apt to guess that I associate the genre as a whole with being a kid–one of my first vivid memories is seeing The Exorcist at a drive-in theatre when I was fairly young. But that is neither here nor there. What is on my mind is my favorite horror novels:
The Cipher-Kathe Koja. There is a howling emptiness in this novel that made it incredibly uncomfortable to read. The characters are classic art-slackers, all of whom I've known at one time or another. What I've never run into, though, is a creepy black hole in my apartment building.
The White Devil-Justin Evans. This is not a true horror novel, but there's a vengeful ghost…so maybe it fits. It has great atmosphere and suspense. I love the characters and the idea and the setting.
Those Across The River-Christopher Buehlman. A wonderful Southern Gothic novel with unbelievably beautiful writing.
Draw the Dark-Ilsa J. Bick. The main character, Christian, is just so…unsure of what he sees is real. Great atmosphere and suspense and tension.
House of Leaves-Mark Z. Danielewski. Parts of this were so creepy. I just wanted to crawl under my comforter and keep reading. With the lights on, of course.
We Have Always Lived in the Castle-Shirley Jackson. This is classic suspense and horror, fabulously plotted. The mystery of the Blackwood family and the murders and, well, yeah. It's just amazing.
I love that horror is a growing genre in the modern young adult area. I've read some really fun YA novels recently. Can't wait to see what's next!