Like many owners of a home with more bedrooms than we really need, my husband and I decided to use one of the bedrooms in our house as a guest room. I can count on one hand how many overnight guests we've actually had in the eighteen years that we've lived here. So when the pandemic popped up last year and I started working from home (I'm now about two months away from my one-year anniversary of pandemic WFH), I needed an office. Technically, I had an office, but I'd long-since gotten rid of the desk since I never used it for creative writing–I just curled up in a papasan and wrote. But hey, day job work requires a desk, so for the summer months I worked outside on the patio in a small office space I created . . . and I found myself using the desk for creative writing as well. It was nice to watch the squirrels, but you can't do that in the winter. Which brings me to the point of all this: we converted the guest room to a permanent office space for me. A big girl office space where I can do both day job work and creative work, and where all my weird, horror-writer office decor could live.
Since I managed not to die last month, I splurged on something I've been eyeballing for a while: an anatomically correct (and very life-like) heart under a cloche. Because sometimes you might be writing about hearts (which does happen since my day job sometimes involves writing about medical/healthcare research) or ripping hearts out of bodies (which also totally happens on the regular), and you need some inspiration. I think the things that crack me up the most are a] the heart looks like it's actually dripping blood off the bottom, as though it's freshly plucked, and b] the heart was delivered to me in a bio-hazard bag.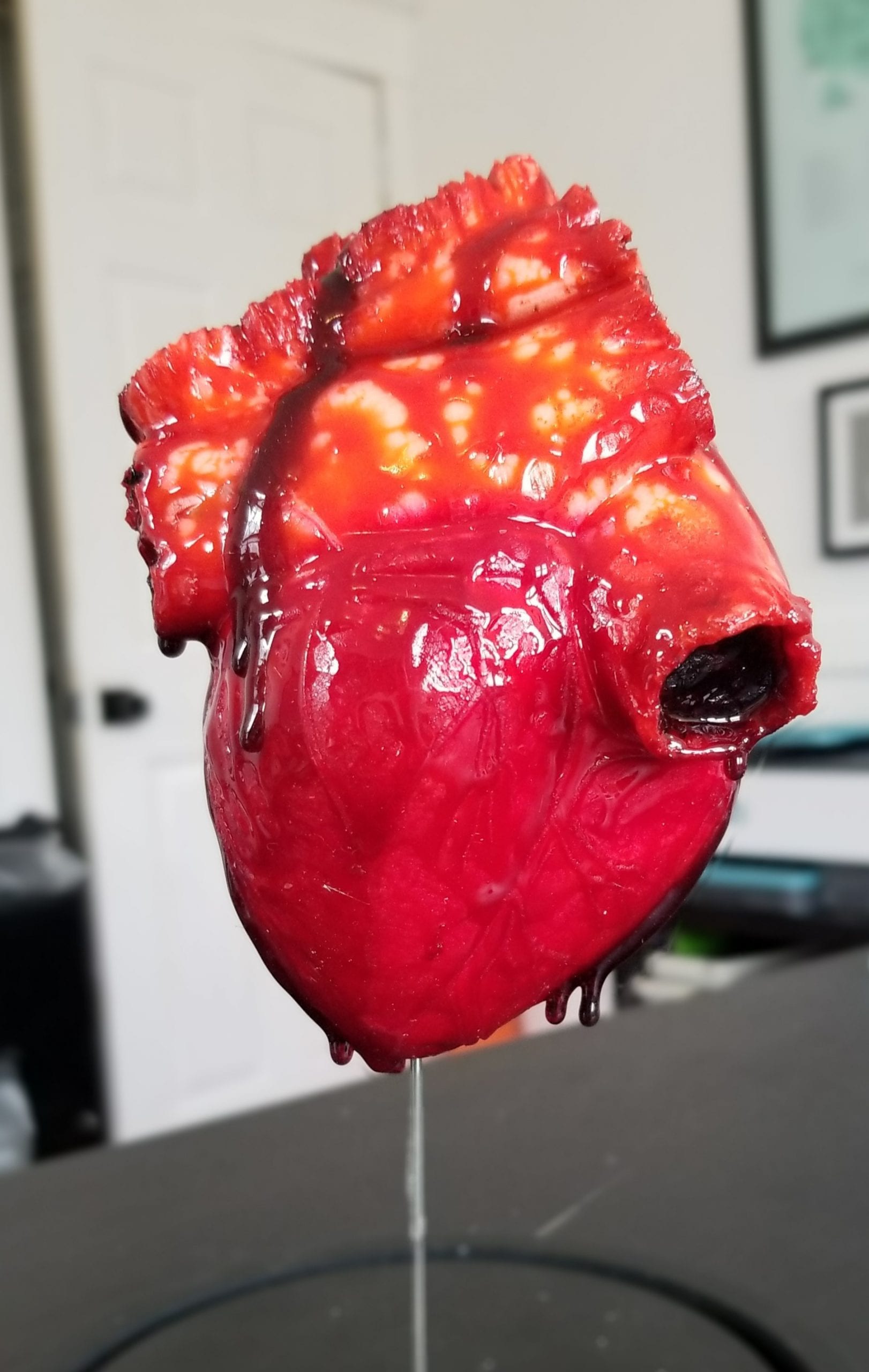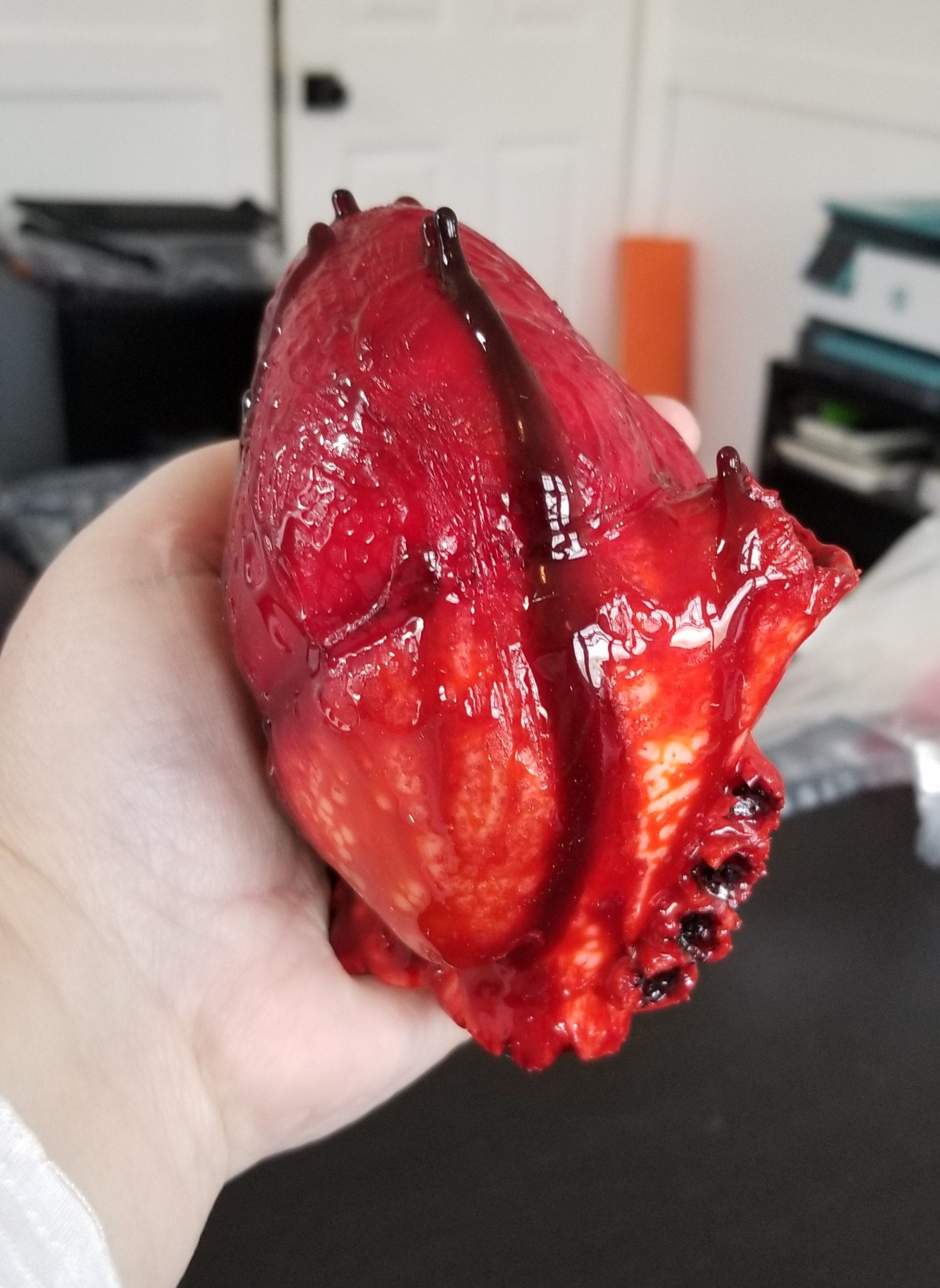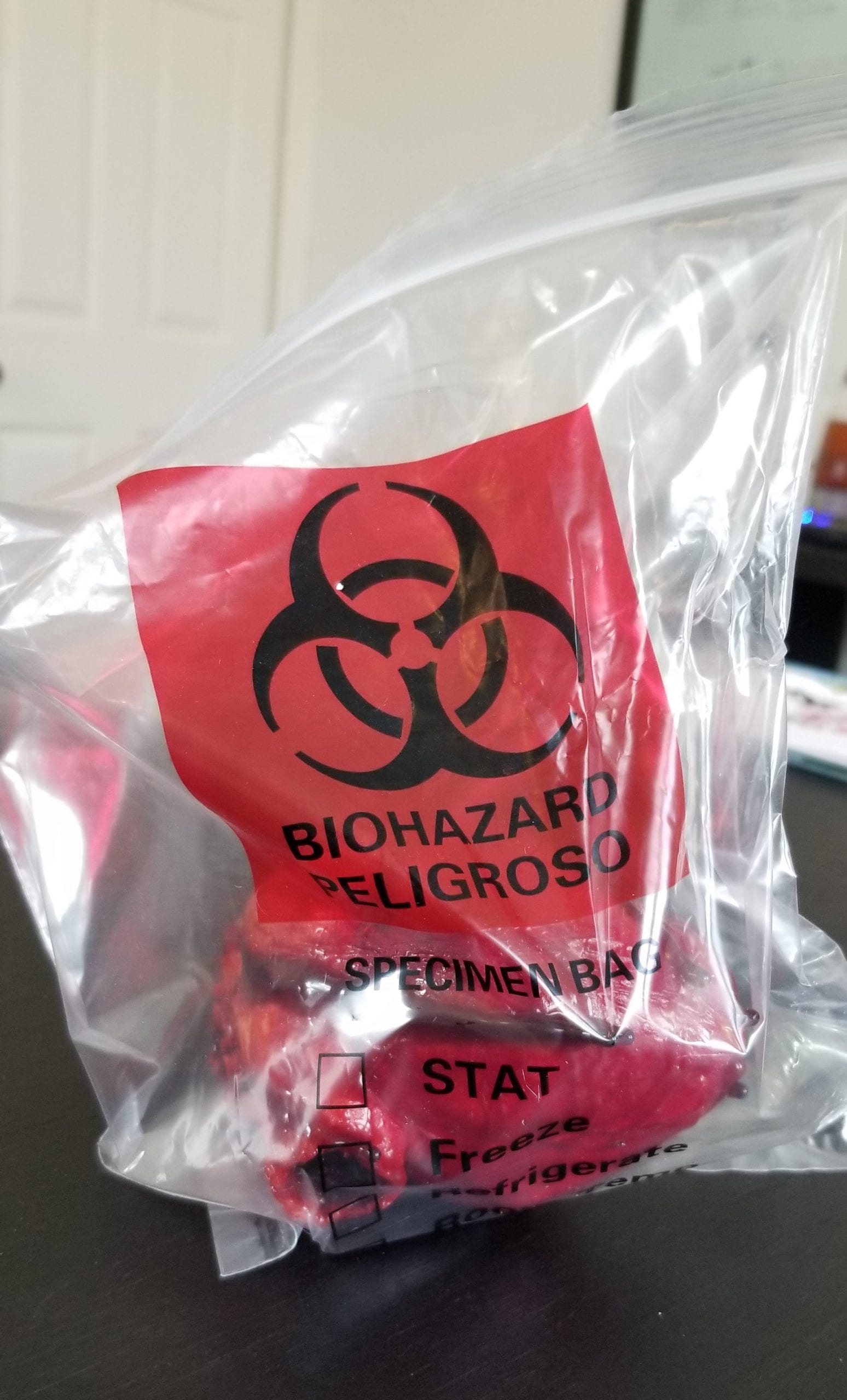 It fits right in with my monster teeth and kraken-attacking-a-ship throw pillows, my creepy primitive stuffed doll with one eye and the selection of horror novels that has collected on my bookshelves. It's certainly drawing
my
attention today!