From the moment I saw the cover of the Shiver anthology, edited by horror writer Nico Bell, I knew it was going to be a special collection. And it really is. I'm biased, of course, because my short story "Waiting for Winter" is included in the anthology. "Waiting for Winter" is a twist on the final girl trope, one I've been toying with for a while. It's also set in the fictional Devil's Elbow, Pennsylvania world that I've been working in lately.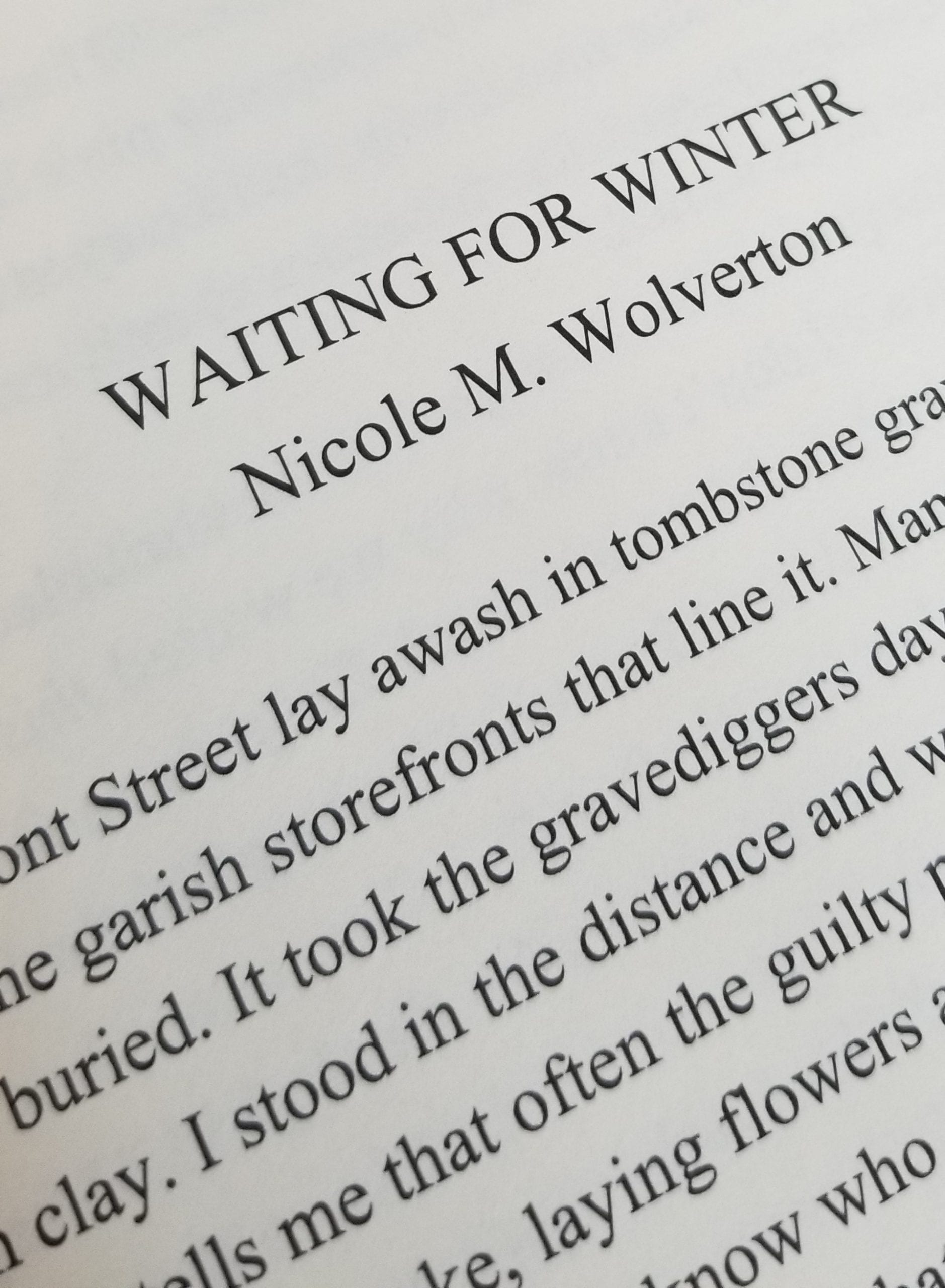 Setting up your own little fictional world is hardly breaking new literary ground, but I'm particularly fond of Devil's Elbow as a setting. It is loosely based on my very rural Pennsylvania hometown. Well, "loosely" might not be quite right–it's based very closely on the geography of the place since the town is sandwiched in almost a triangle, the points being a lake, a river, and a nuclear plant. And while I found my hometown insanely weird and off-putting while growing up, it doesn't have lake monsters, deadly doppelgänger creatures, or–in the case of "Waiting for Winter"–a long-closed psychiatric facility that at one time catered to survivors of serial killers. I think of Devil's Elbow as my own little version of Nightvale, minus the glow clouds. In a lot of ways, populating my fictional hometown lookalike with the paranormal and evil is a way to bring the feelings I had as a teenager into my writing, because I certainly never thought I'd survive living there or the angst of adolescence.
Both "The North American Guide to Animal Slaughter" (which appeared in the Slashertorte anthology that was published in late 2020) and "Waiting for Winter" are set in Devil's Elbow, as is another short story that just sold (although I changed the name of the town in the story for contractual reasons). Seeing the things I imagine happening in Devil's Elbow in print has definitely given me more confidence that the world in my head is worth mining for ideas. Fingers crossed that there are more of those stories (both short and long) are acquired!