Yesterday was an exciting day! The Rosemont College Book Festival kicked off in the morning, and I was there to sign copies of THE TRAJECTORY OF DREAMS. We've had such a brutal winter in Philadelphia, but yesterday was gorgeous–warm and sunny (until about half an hour before the end of the festival, but that barely counts). It was nice to see some people I know and meet some new folks, sell a couple of books and all that. Mostly, though, it was just nice to sit outside in the sun and get some funky tan lines.
Also yesterday was the start of the big sale on the ebook version of TRAJECTORY. The publisher discounted the novel to 99¢, and it'll stay that way for a limited time (a week or two). Here's the big announcement through Bookbub: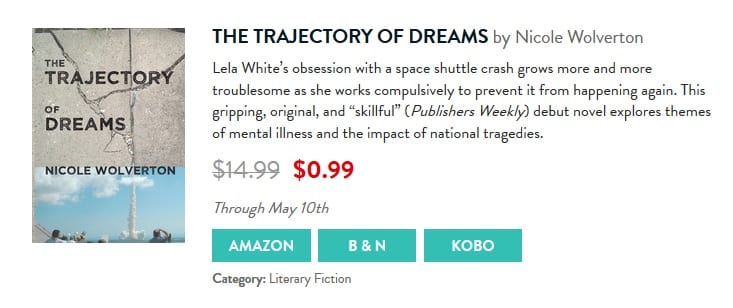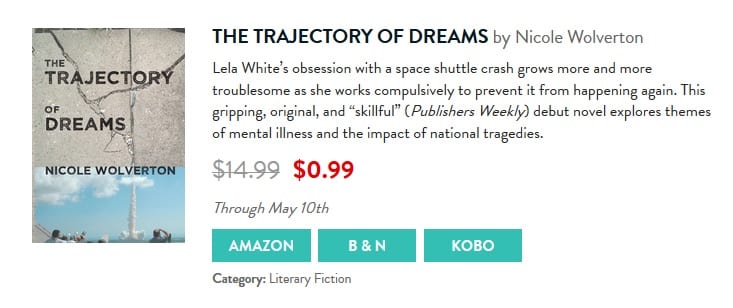 I had a fun time yesterday watching the sales ranking change from hour to hour. Who, me? A nerd? Never.
If you're interested in picking up a copy of TRAJECTORY for 99¢, here are those links:
Amazon | Barnes & Noble | Kobo