San Francisco is hell on the calves.
I knew this. Yes, yes, I did. I've been to San Francisco maybe half a dozen times over the last 15 years or so, and I've had a great time each visit. Great, but tiring–the steep hills all over SF are hard to deal with. That said, now that I have amazing flight benefits through my husband's job, there was no excuse not to go back . . . especially since my husband's never been there.
And so I made a plan.
Let us discuss how difficult it is to find a hotel room in the city that didn't make me want to weep. SF hotel rooms are so expensive! And if a room isn't mind-blowingly outrageously priced, it's had reports of bed bugs and/or stabbings. I didn't want our visit to SF to be quite that interesting. Luckily, I ran across the Monte Cristo Bed and Breakfast, a cute little inn in Lower Pacific Heights that was originally built in 1875 as a bordello. Well-priced and bed bug-free, not to mention that the breakfast and staff were lovely, and the room we stayed in (the Tourist Queen) was great. Craig and I flew in Monday night after work, but the plane was delayed by three hours–we arrived in SF around midnight, and the desk clerk was totally gracious about checking us in so late.
Our flight back home to Philadelphia was booked for 10p on Tuesday, leaving us with all of Tuesday to see the city.1 I admit: I tried to cram too much into a single day. We walked most of the way from Pacific Heights over to Lombard Street to climb the crookedest street (or the tourist version of that, anyway). From there we walked down to the waterfront and over to Pier 39 to see the sea lions.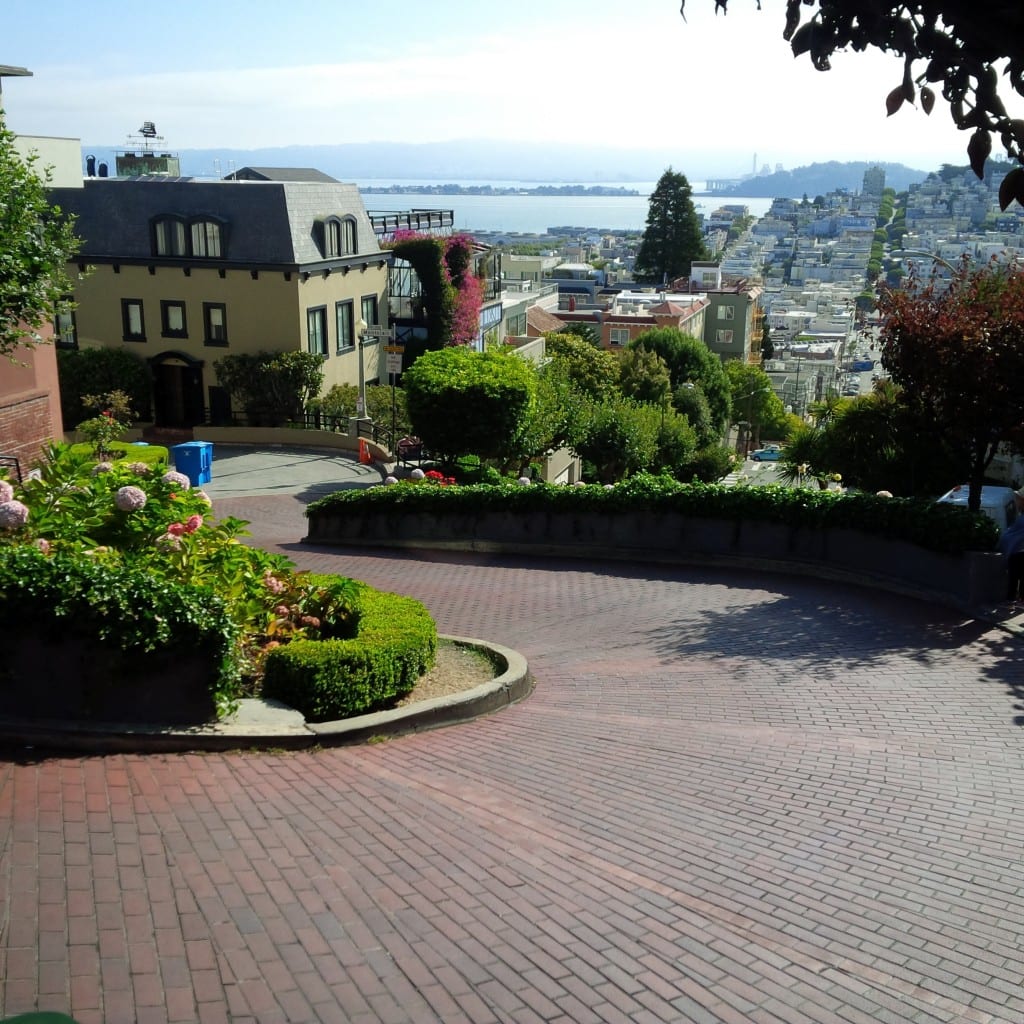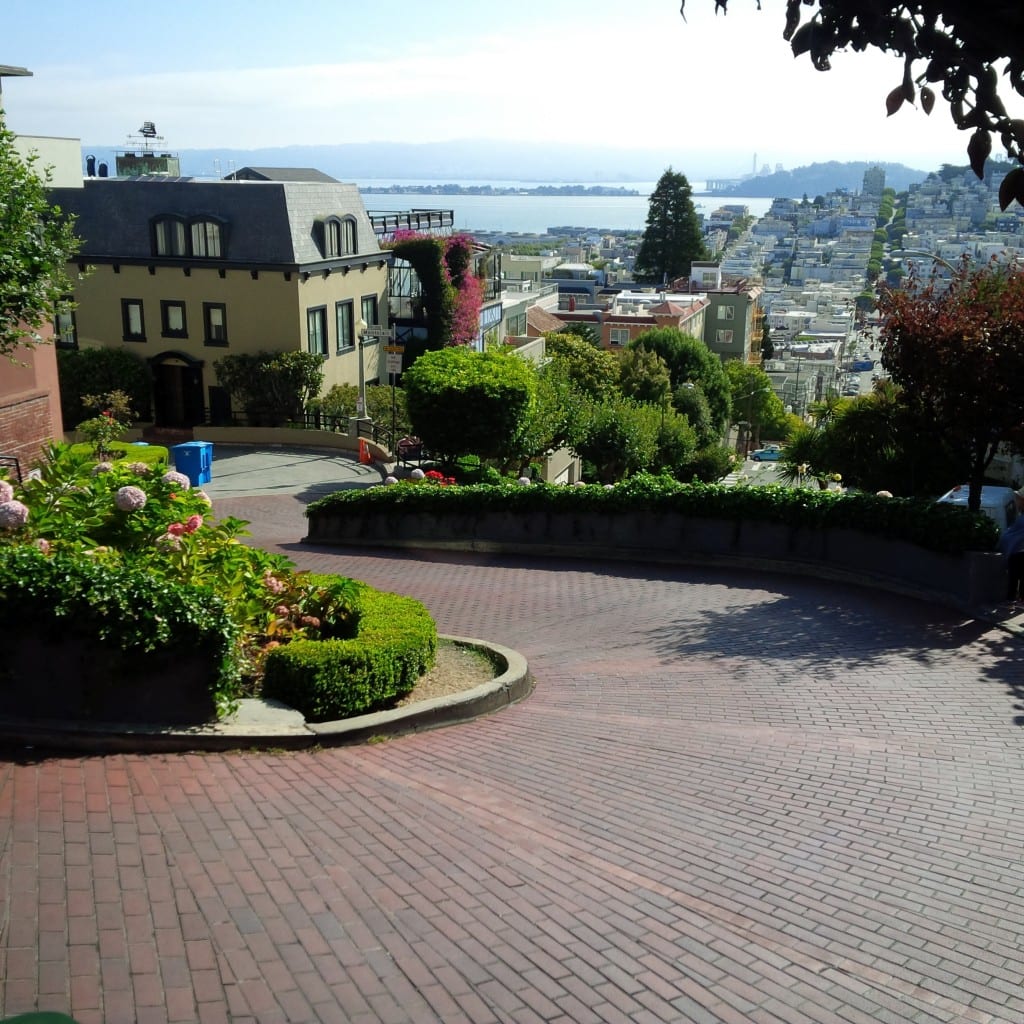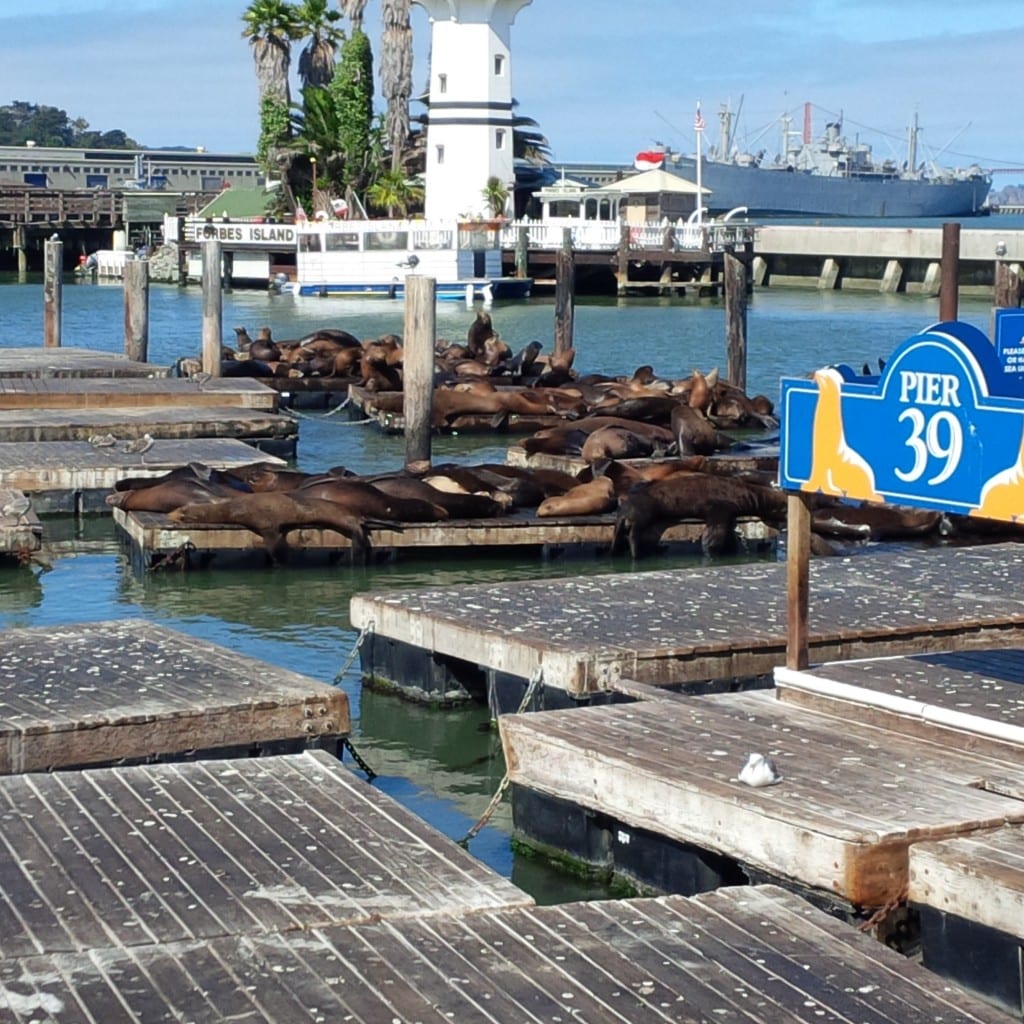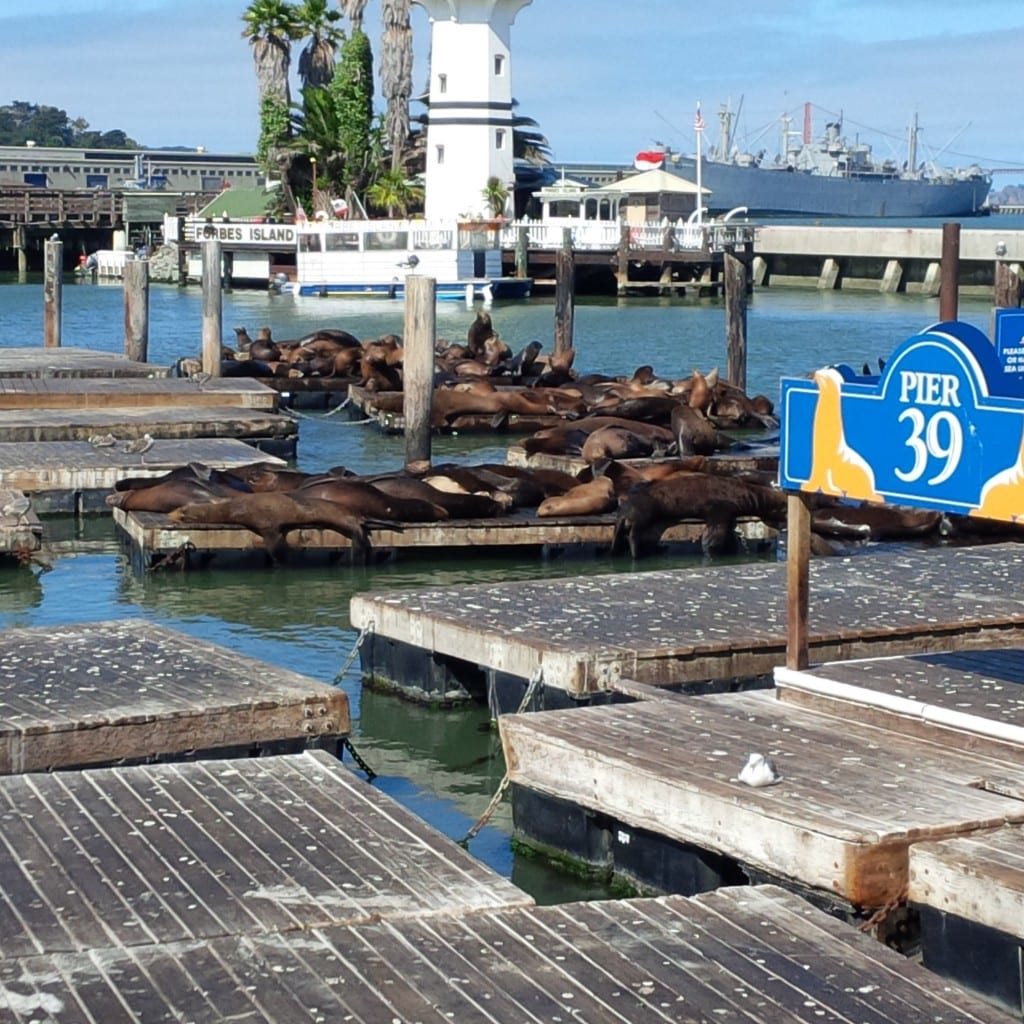 And then it was off to the Ferry Building to visit the Cowgirl Creamery and grab a little something to eat before heading to City Lights Books as a starting point to wander through Chinatown. It was at that point Craig completely pooped out. We stopped in a park to sit and veg out for a while, and after we took the Bart train down to the Mission and walked around for a bit, I was done, too!
All that in six or seven hours. And there were still six hours until our flight home. All I wanted to do was nap, which leads me to an idea that someone needs to put into action–clean napping rooms at the airport (like inside the security perimeter) that can be rented by the hour.
It might have been a fast trip, and a tiring one, but I had a lot of fun. There's something to be said for getting a change of scenery for inspiration. And, of course, being in a place of great literary tradition is fabulous. In addition to the Beat poets and Armistead Maupin's Tales of the City, there's Christopher Moore's books that are mostly set in SF, as well as Mr. Penumbra's 24-Hour Bookstore and Little Brother. It's enough to make me forget my aching calves.
1. Yes, we flew cross country to spend 24 hours in SF. We didn't have a lot of time..