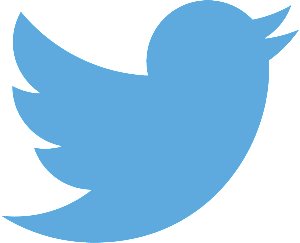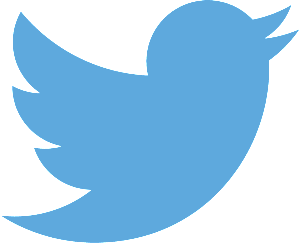 The Internets are all a-buzz with news of Twitter's terrible earnings, predicting the end of Twitter. Maybe no and maybe so. Surely, we've all been hearing the same about Facebook since its IPO in 2012 (and even long before that). Social media popularity ebbs and flows, and it's not really a big concern of mine–I'll happily use whatever apps suit my purposes.
I think what simultaneously interests me and repulses me about the Twitter news stories is the talk of monetizing users. Yes, I absolutely know that for any app or software or tool that one uses on the Internet, there's someone behind it hoping it'll make them rich. And many of us who use those apps/software/tools also hope to use it in such a way as to make money. Writers are a prime example–so many of us see something like Twitter as not a way to communicate but a way to sell.
Don't think for a moment that I haven't considered it myself. The Trajectory of Dreams was published in 2013, and I've certainly mentioned the fact on Twitter, Facebook, here on my site, etc. But I'm also someone who gets very turned off when writers use social media first and foremost as a marketing tool. I follow other writers on Twitter–people I'm interested in, or that I'm a fan of. Most of them are cool people. Sometimes, though, I'll follow someone, and the first interaction I have with him or her is the dreaded direct message, directing me toward a book on Amazon or a Facebook page. My next action is almost always to unfollow because I do not want to marketed to that way.
And look, I'm not dumb. You see in the above paragraph that I link to my novel on Amazon, that my Twitter and Facebook page links are included. I'm not trying to hide or avoid marketing all together, but I am more interested in marketing in tasteful, more subtle ways.
This whole thing makes me think of a story my mother recently told me about visiting the time share condo that she and my stepfather bought into. Apparently they have to attend a condo sales speech anytime they stay at the place, which seems dumb to me–they own their shares already, right? But no, these condo people can always sell them more, so they force owners to be a captive audience and oftentimes keep them there for hours trying to upsell them using really strong arm tactics. My time, particularly my vacation time, is valuable, and I'm not about to waste it on condo sales speeches, and so I know I will definitely not ever use their condo. Maybe some people don't mind the constant sales pitches. But me, I'm more likely to buy if my vacation is relaxing and interesting, and my needs are met . . . without someone so obviously trying to pitch me all the damn time.
All this to say that Twitter seems to be making an attempt to change their business model a bit. From Slate (article linked above):
Its recent actions signal that it is trying to redefine its business, not as a service that monetizes its users, but as a crowdsourced media platform and advertising agency—a dangerous bet that is unlikely to pay off.
Probably a good idea, since I'm sure I'm not an outlier in finding the idea of being monetized so brutally off-putting. Still, to use Twitter as an advertising agency, those doing the advertising have to be mindful of the same. I'm not the first writer to have opinions about the right way to use social media, and I certainly won't be the last. Knowing how people react to your marketing style is important, though. Forbes did an article about figuring out your target audience a few years ago, and number 5 on the list resonates with me, which is "What Sets Off Their BS Detector?" Best line in the section: It can take years to build trust and seconds to lose it forever. So this should be your guiding star in content creation. I think of that when I receive one of those stupid auto-DMs from someone I just followed on Twitter. And me, well . . . I consider Twitter a place of communications rather than selling, and maybe I always will. But I'm also mindful about not using it in a way that loses trust.