I'm really excited to announce that I've got some short fiction due to be published shortly, both stories that I wrote in a fall 2020 writing workshop. There's nothing quite like being in a class full of talented people, reading great and interesting work, to motivate good writing work.
My short story "Inside Horace House" was accepted to the 101 Proof Horror anthology, to be released in May this year from Czykmate Productions. This is a full-on horror story, and one that originated from a twist-ending prompt in my class.
"The Pilgrimage"–to be included in the spring 2020 issue of Aji magazine–is a far different kind of a story. I don't remember what the prompt might have been for this one, but I can tell you that I wrote it on the plane home from a quick trip to Bologna, Italy that I took last year. Have you ever visited a place that was so . . . I was going to say memorable, but that word doesn't quite capture it.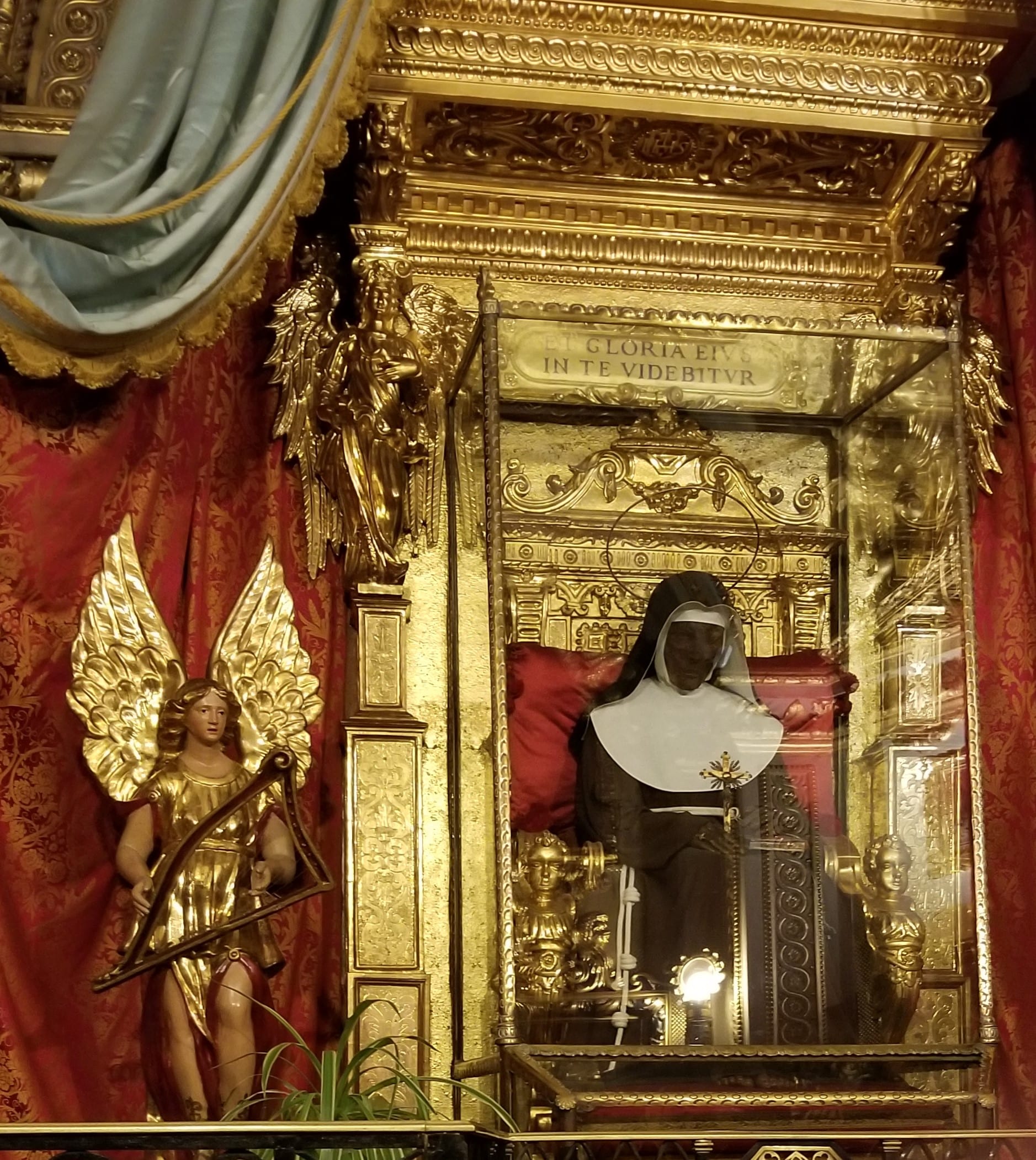 While in Bologna I visited Chiesa della Santa, a Roman Catholic church built between 1477 and 1480. It's a really beautiful church, with paintings by Franceschini and by Lodovico Carracci, but the really interesting thing about it is that the body of St. Catherine of Bologna is on display there. St. Catherine, by the way, died in oh, over 550 years ago, and the body is incorruptible. When I was reading about sights to visit in Bologna, that was #1 on my list. I mean, a nearly 600 year old saint who is still somewhat fresh-looking? Yes, please.
How could I not be inspired by something like that?
And yeah, St. Catherine really is sitting up on a golden throne and stored in a glass box.
I can still smell the little room where she's store and hear the voices of the nun's behind the door off to the right of St. Catherine's reliquary. It was a very vivid visit.
As I write this note, I'm on day 30 of the lockdown that has resulted from the COVID-19 pandemic. In some ways, I'm grateful that I have good recall of Bologna since I won't be visiting (there or anywhere else) for quite some time. At the same time, I really am craving gelato pretty hard and wishing I could get on a plane. Hey, St. Catherine is still waiting for me.