It's my birthday week, which is always an exciting time for me. I almost always take a few days off from my day gig, and this year is no different. Well, it's sort of different–normally my husband and I leave the country for the duration. This year the pandemic is keeping me fully sequestered in my house–although I did mask up and head over to a neighbor's house to sign petitions to get local Democrats on the ballot for this year's municipal elections. The petition to get me on the ballot for Judge of Elections was in there too. Exciting!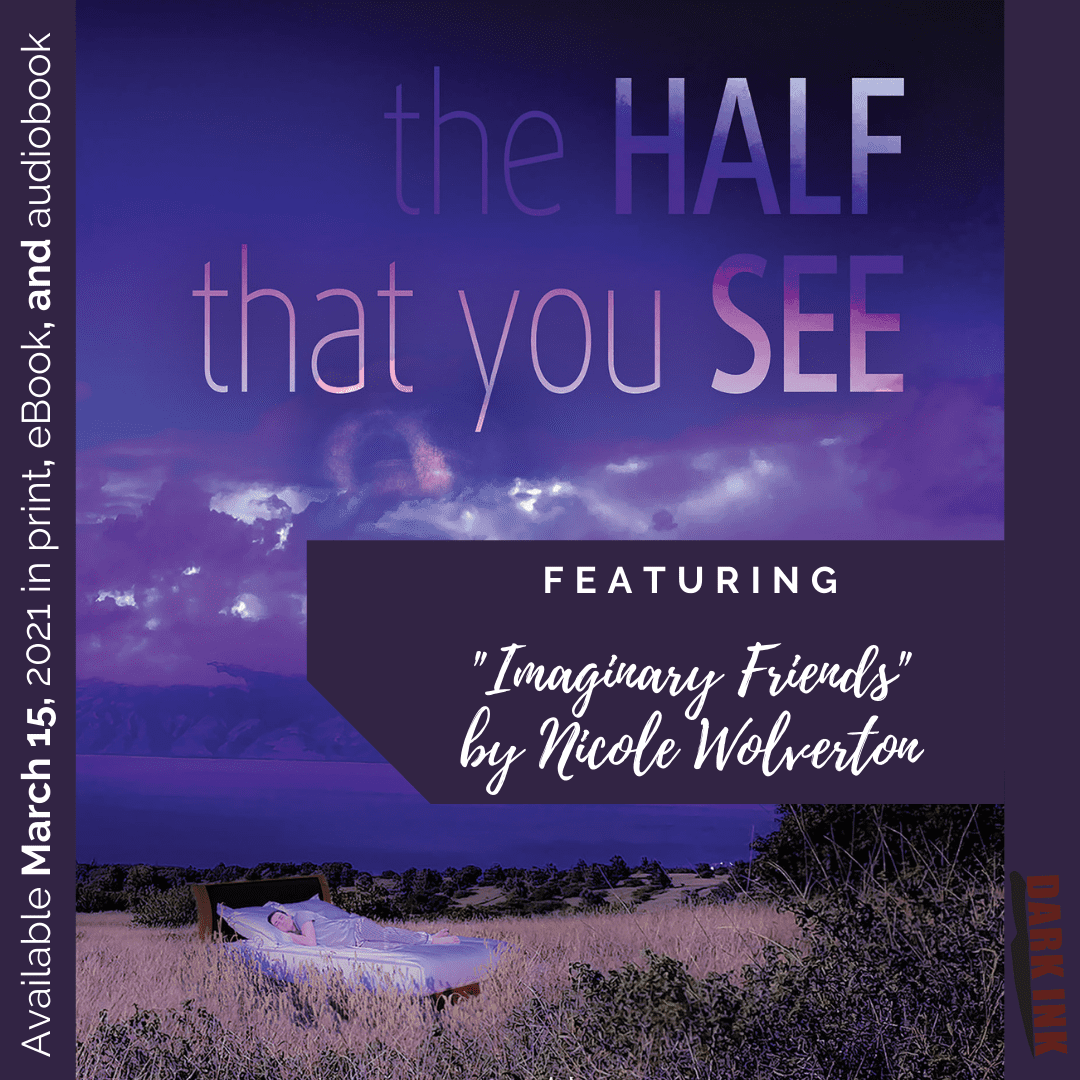 That's not the only way things are different, of course. One of my short stories is about two or three weeks from coming out in The Half That You See anthology from Dark Ink Books. The anthology is a first for me–it's the first time something I've written will appear in a hardcover book, as well as in an audio book. And that's all exciting, but it's also the first time a project I've been involved with has had a tie-in custom candle! Persephone Light Co. is producing a special candle that smells like "delusions,lavender, paranoia, and vanilla." I almost always have a candle burning in my office, so of course I pre-ordered one.
And, of course, I'm hard at work on the Bodies Full of Burning anthology. I'm thrilled to say that I just accepted the first couple of stories, but it was kind of agonizing. It's still early in the submission period, and we've received perhaps a dozen short stories so far. They've all been great pieces. What has been horrible, though, is that a handful of submissions have been similar in focus. Obviously you don't want an anthology with the same types of stories over and over again–which means some very good stories are going to be rejected. I will say, though, that it has given me a new outlook on my own rejections. Over the years I've had manuscripts on submission that received praise from an editor but ended up ultimately rejected because it was too similar in one way or another to something else they're already publishing. I've wondered if that feedback was just editors being nice, but I'm more prone to believe it now. Really.
Lastly, I have some more exciting news to share–my literary agent Anne Tibbets has joined Donald Maass Literary Agency, which means I am now represented by that same agency! It's strange to find myself in this position. Years and years ago, when I pitched my first manuscript–an adult thriller–to agents, my dream agent at that time was at Donald Maass Literary. It didn't work out back then, and now here I am. Full circle!